Portrait (s), an Exploitation and Repair (2020)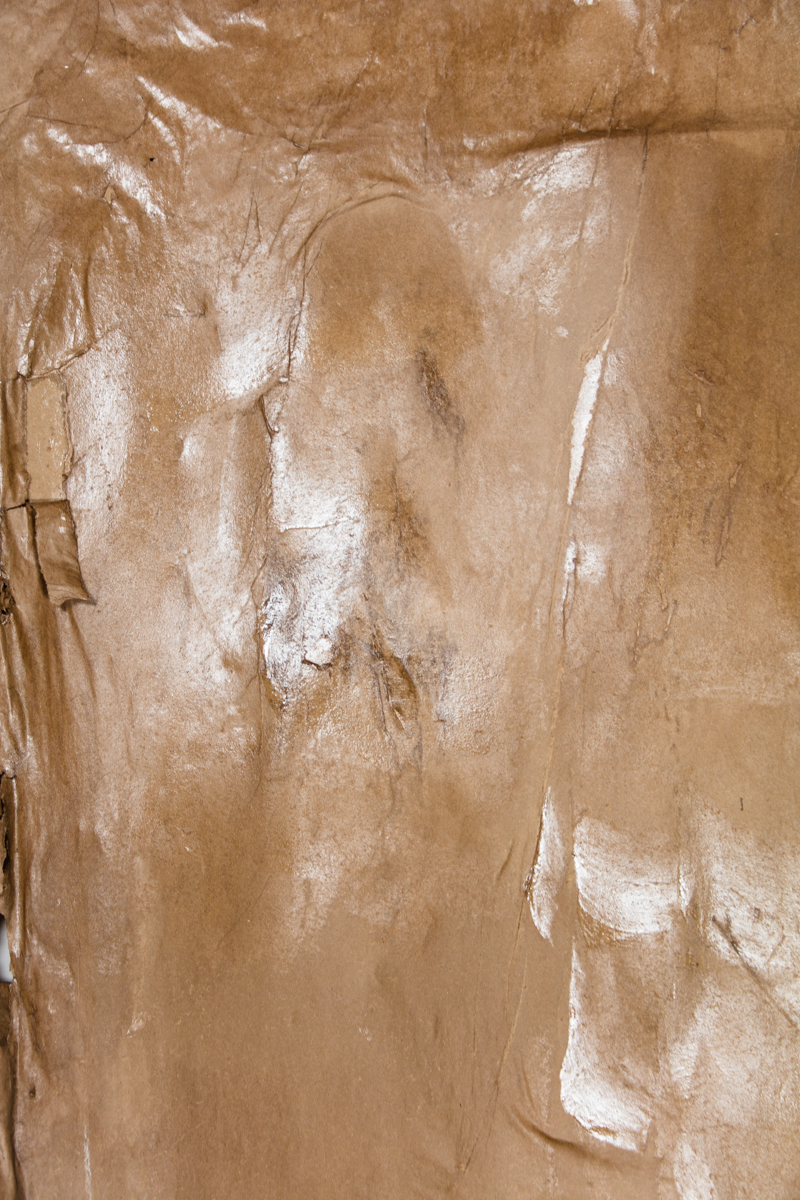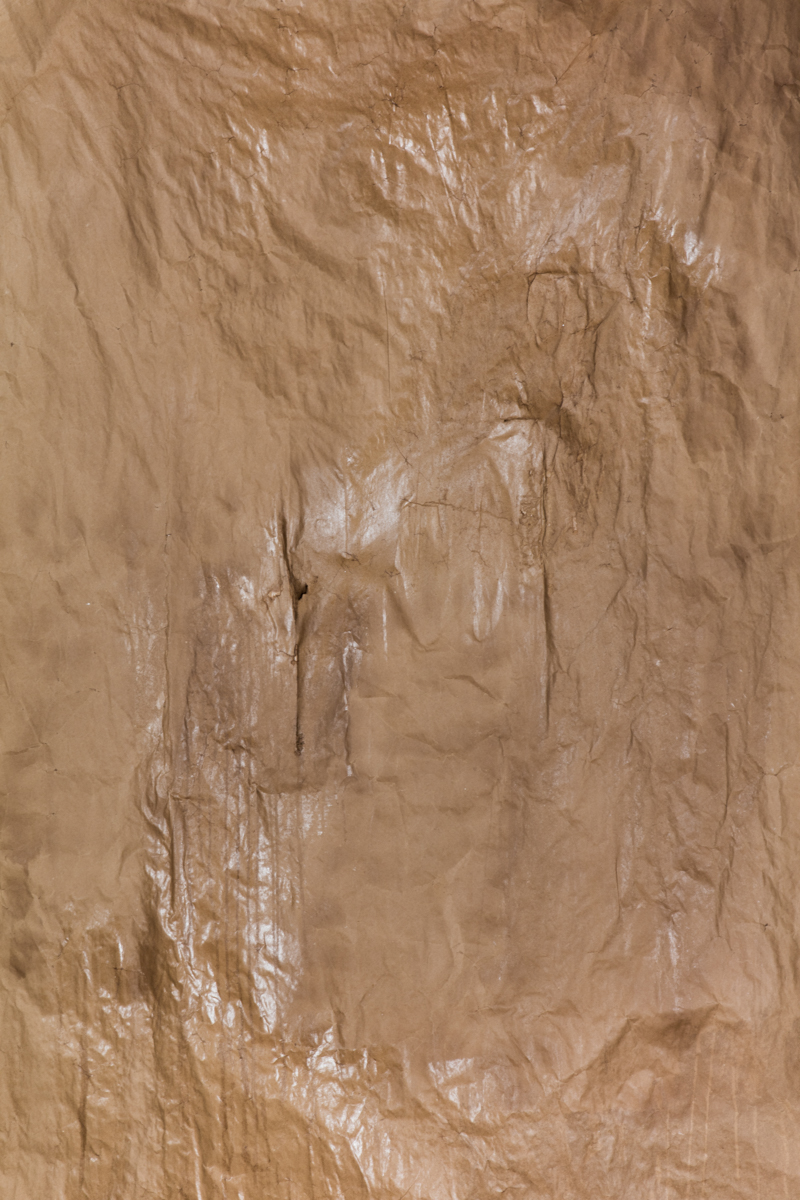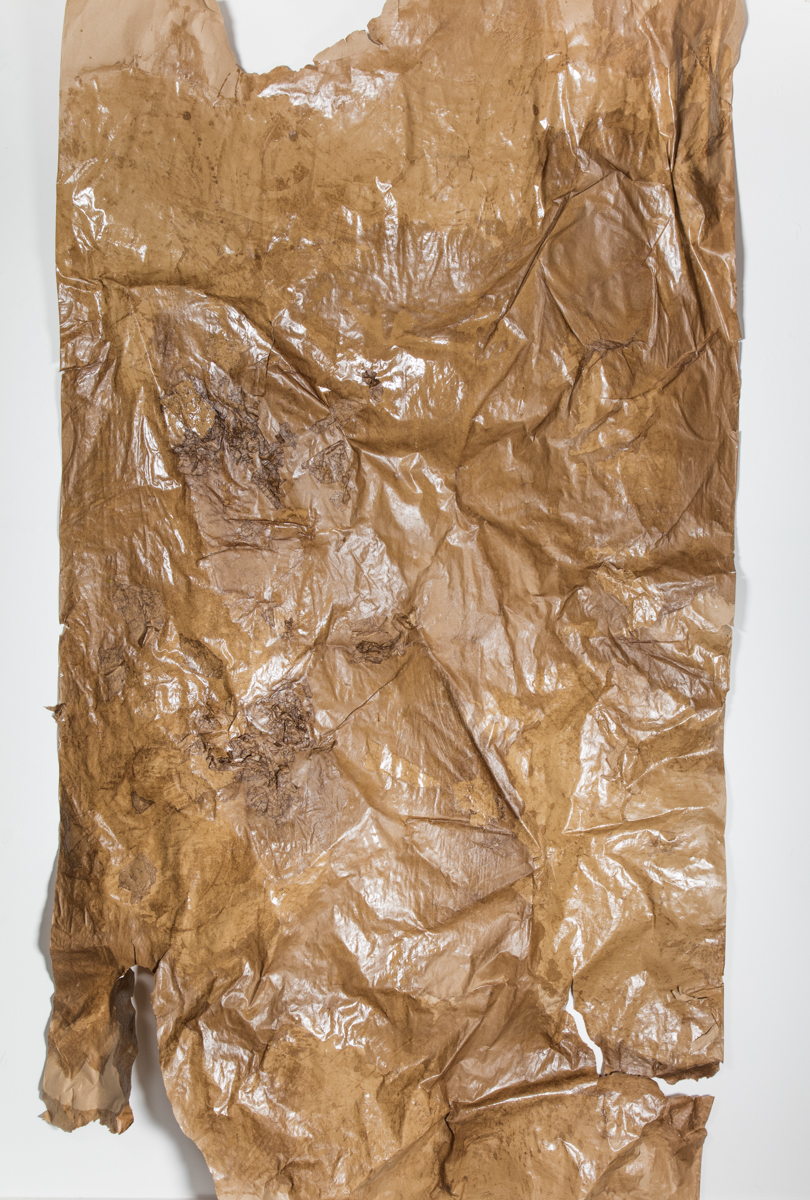 Photography provides the viewer space to look on-to another experience through the safety of their own -- standing outside the frame, and other those who are within. Marimutu works to subvert and orient this space of contemplation that photography provides, by blocking the gaze of the viewer onto the viewed. Her work conceals and protects that which lies under the paper, only showing the borders and edges of what was -- in the process, guiding the viewer to question their role in this obfuscation.Portrait(s), an exploration of exploitation and repair, consists of large photosensitive Kraft Paper sculptures that are intentionally composed to absorb the surrounding environment onto themselves as they weaken and decay.

By creating and repairing these portraits through accessible, durable, and charged materials, Marimutu works to address and remove the material and political hierarchy of picture-making, and imposes her own.

Untitled(2020) is an early response to the pandemic. Working through old work, Corners (2016) and new work Exploitation and Repair (2020), Marimutu was continuing her exploration about the spaces she inhabited — institutional and educational spaces from her archive — along with the current discussion about her place within
them.

New
Spaces (2020) is composed of works in progress that explores the intersection of space and expansion, the distortion of the lens, and the manipulation of the digital and racial landscape that we are a part of.
Through these, Marimutu works on repairing and attaching these spaces and imagining them
together. In
the Home (2020) addresses how the current pandemic has centered around discussions about the work of being anti racist in domestic and family-focused spaces. Discussions about race have become more internal, as our social access to people continues to shrink. The past year has been a time for introspection on how to personally confront white supremacy, as well as an extended moment to educate ourselves about how we got here. As an artist who has long been working on the tokenization of BIPOC in arts institutions, Marimutu also hopes to extend that critique to the space of our home.